The transition from childhood to adult life is always a daunting choice for a person, and Danyil Kamenskyi wasn't an exception: he got experience in his 16, which not every adult has. Despite the lack of higher acting education, mature colleagues call him a genius: after months of exhausting work and fierce competition on castings he acquires the right to play a major role in the most epic fantasy-film in the history of Ukrainian cinema "The Stronghold" ("Storozhova Zastava"). The premiere of the film which takes place in October 2017 should become for Danyil the starting point on the path to the world glory, but only Ukrainian spectator will determine if this road will be lightning or lying through the thorns.
Danyil Kamenskyi is the Ukrainian actor of theater and cinema. He was born in the 2000 year. All his professional skills he learned by himself.
To record this interview, we met in a small office of the "Malyi Theater" in the center of Kyiv, where he just finished rehearsing the performance "Extremal", where he plays one of the main roles. Then, in September, he had a good mood and a genuine desire to develop as an actor. So it was hard to believe that in spring we prayed to this interview takes place. A few days after Daniel agreed to take part in the project (April this year), he became a victim of a crime. He got into an accident. The situation was extremely critical, but with joint efforts, we have overcome this disaster. It took several months for Daniel`s rehabilitation after heavy fall, and as a fact, I can confirm that he has done it.
After all life trials in his young fate, I understood that this interview is becoming fatal and I should be very responsible with it. Interesting, how it all turned out. Let`s read it!
BLOCK 1: EDUCATIONAL SYSTEM, SOCIETY AND ART
AK: How can you evaluate the modern Ukrainian system of education including general and higher education?
DK: Well, in fact, I do not know anything about higher education, but I can give 3 points from 10. Just to be clear: information is provided about its needs, little is told about it, why it is necessary and to whom. People are not given a simple element of what they should receive. If I want to become, for example, a physicist or a mathematician, I cannot pay much attention to the sphere of my interests, because I will be reloaded with biology, and so on. In some schools, there is such thing as an option, you can choose where you want to go, on which specialization, but such schools are rare. I also take into account the attitude towards the students, violation of their rights etc. So it is surely 3 points.
AK: Does the Ukrainian school promote the development of personal creativity? Argue, please, your position.
DK: It seems to me that nobody is interested at all. If a child wants to learn something, wants something, I do not think that most teachers will want to support it. Because of low wages, nobody wants to do anything other than basic work.
AK: What are the main drawbacks of the education system? Does corruption in the sphere of culture affect the level of stagnation of creativity? In your opinion, how can corruption be eradicated?
DK: Corruption as a phenomenon is everywhere and always, therefore, of course, it affects. I often witnessed the fact that frankly inferior children with rich parents, successfully finish school with good marks. And it's not only about my school but also about many others. As for the impact on stagnation, it is also unconditional: nobody has the funds to allocate to their children for their special education. Although there are other examples: in my school there was a wonderful teacher who, literally at his own expense, carried out lessons of acting skills, only to bring out deserving children to a worthy level, including me. It is very uncommon to find such people who, besides basic teaching, deal with children with additional disciplines- their hobbies, putting their soul into theirs.
AK: What reforms of education, in your opinion, are needed to achieve for ensuring the development of personality and creativity?
DK: Regarding this issue, then I will answer only about schools because I do not know what's going on at the higher schools. You know, there is a cool thing in America, and in many other developed countries, when people from the childhood are divided into specialization: someone is engaged in football, someone vocals, someone deepens knowledge in the exact sciences. We do not have that. We are immediately gathered and begin to put certain bases in the head. Creativity is brought to the level of additional knowledge, so the development of creativity becomes a rather rare phenomenon. It would be cool if Ukraine introduced such a division into specialization: not "А", "Б", "B" classes, and classes for specialization, even with some common subjects for all. This would have a qualitative impact on the development of our country: children and, in general, the future generation.
AK: Do we need "lustration" of teachers? If so, how do we realize this?
DK: There are teachers who come to school just for the money, without necessary professional qualities. There are those who behave immorally towards pupils: they raise their voice, humiliate. Therefore, I believe that such lustration is necessary, but solely through special testing that would test their knowledge and general competencies.
AK: Is there a sufficient number of higher educational institutions in Ukraine, where you can get an education for creative people: directors, actors, artists, singers, etc.?
DK: No. There is a number specialized institutions – that's true. However, they usually do not have the appropriate level to graduate cultural figures. Indeed, there are few high-quality institutions in Ukraine, and in addition, it is really difficult to go its, especially on the budget. Unfortunately, people who want to develop themselves, have no other option but to remain in their small educational institutions without the ability to give an elementary basis.
AK: Should a state support of creative people be available after graduating from higher education: sponsoring of first projects, etc.? Is this the task of private sponsors (patrons)?
DK: I think so. Creative people with quality education and great skills usually just go on without any support. I think, for each of them, it would be nice to have support from the state. As far as philanthropists are concerned, they really help, but help from the state is not superfluous.
AK: Should provocative creativity be limited during the study?
DK: Such restrictions should be at the level of some general morals. Well, you can do absolutely incomprehensible things and not explain to anyone their content, to show yourself in a non-standard way – to do everything without crossing the border, like, pedophilia, necrophilia, etc. Everything is within the law
AK: What is your assessment of Ukrainian cinema and the level of qualification of Ukrainian professionals (directors, actors, etc.)?
DK: I don't know how was before, but when I got to the Ukrainian cinema, it has begun to recover. Now they began to make worthy projects, I'm not talking about my movie. It's not ashamed of the work of the operators, the acting game, the level of productions and scenarios, and so on. Ukrainian cinema became a pleasure to watch. Of course, I'm not talking about the cheap "soap", because it is everywhere. However, in general, this time can be called the beginning of the revival of national cinema. There are good projects and not bad, but the trends are positive. Therefore, my assessment is 7 points from ten.
AK: How do you rate a new generation of Ukrainians? Is it ready to embrace a Western-style culture, with its pluralism and non-conformism?
DK: Everything is being reformed and changing in our country. In particular, people are increasingly showing themselves in public. Drawing a parallel with the Russia: it is necessary to take a permit from the state for singing, or playing guitar, or dancing on some action. At this time, Khreshchatyk closed to traffic during the weekends and you can show yourself as you want. The start is already there. Stiffness and a lot of social frameworks remain in people. People are still not allowed to their dreams, and it must be fought. Although there is already a result, the situation is much better than before.
BLOCK 2: CREATIVITY OF D. KAMENSKYI
AK: Tell me about your creativity: where did it all begin? At that moment of life did you understand the desire to become an actor? Did your friends and family support you?
DK: I never encountered confrontation, I was supported by both my relatives and friends. Although there were those who said: "No, you don't succeed". However, I did not pay attention to them. And the moment I wanted to become an actor was in my childhood, before school. Then, in the 6-7 form, I was offered a role in the school theater – I liked it, and I wanted to develop in this direction. I entered the theater school in Poltava, in my city. Now I plan to finish 11 classes and enter into Karpenko-Kary University. Therefore, it goes to my head and can`t get out, as a virus (laughing).
AK: Is it difficult to work as an actor in Ukraine? What are the advantages and disadvantages?
DK: It is very difficult. It`s rare to find a good team for the first experience. Fortunately, I managed to find the following during the filming of the movie "Stronghold": all of them were really masters of their work. Our stuntman has already had an experience in Hollywood, not just from Ukrainian projects, directors were far from novices, people who worked on the site also had a huge experience. Only I just felt like a newcomer. Regarding the filming, in general, after one good project, it is difficult to find another such level. If the actor has conquered viewers with one Hollywood movie, he will definitely begin to engage in the next high-budget projects. He will be needed. In Ukraine, even if you film conquers the viewer, it's just the opposite. Especially, before the release of the film, if you do not yourself run your way, nothing will be. Therefore, the development of actor is really very difficult: few of the professionals who work in this area will support you. We do not have such a Western producer. Of course, there are casting producer, who are looking work for you to work. But it`s difficult to find them, and they will not work along with you. All responsibility for the actor, he has to achieve everything by himself.
AK: How to be a young actor? Does it deprive this feeling of childhood?
DK: I got rid of childhood last year (laughing). When you live in an adult pace, when you constantly deal with people who have achieved something, when around you interesting personalities, you grow up. So, I grew up during the shooting the film. I was the youngest in all projects and campaigns. On the one hand, I feel a little uncertain with all these "hey, boy", and on the other hand, I always get a new experience. I'm probably comfortable and interesting to communicate with older people than I.
AK: Tell us about your way while filming the "Stronghold" movie? What was the hardest?
DK: It was difficult to work on myself. Tricks are no big deal; special training helps you to cope with it. Work in a team – too, I've always been sociable. Teaching texts is also easy. But to gather own strength, to find a character in me, and to do all this work on myself – are hard. Definitely speaking, like most actors, post factum, after filming it seems that I did not squeeze everything out, I could have done better. After some work, I always begin to think, that I could play in this way, say so. I always feel I can do everything better, better and better. And then, over time, I think that I played badly, the next time – a bit better, but still not the same, and every time I try to improve myself. Therefore, the hardest thing is work with yourself and above yourself.
AK: Which actor school do you use most often: American or Stanislavsky school?
DK: I like both, each one has its own meaning. However, the modern world demands not to be too categorical in choosing a school, taking valuable elements from one, and from another. I also adhere to such ideas.
AK: How was your life after filming? Has the attitude of people especially peers changed?
DK: Most friends continue to support me: how were friends, so we stay, and there is nobody, who began to consider me a superstar. Yes, who knew me very little, began to the hypocrite, to say "oh, Danya, you're so cool, let's go for a walk". After that, I started looking at people a little differently: everyone is looking for some kind of profit, it's so weird. I try to avoid such persons, limited to the general "hello-bye". As for the career, I do not think that I managed to put somewhere too high. Therefore, I'm looking for a project for me now, in which I can show myself as much as possible.
AK: Do you plan to continue the acting career in Ukraine? Are there other creative areas where you would like to try yourself to realize? Maybe do you have ideas for foreign projects?
DK:  Honestly, I'm interested to remain in Ukraine at this stage when the movie is developing It is interesting to watch and take part in this. I also plan to get actor's education in Ukraine. Well, as for my further life, I have certain goals to try out myself in other countries: perhaps it will come out of it. In the future, I plan to develop myself in the field of vocal choreography and directing. Everything is so varied, but it's related to creativity.
AK: What inspires you? What books and movies promote you creativity?
DK: Oddly enough, I am such a person who allows myself to read books very rarely, due to lack of time. I prefer serials, Western and worthy, such as my favorite TV series "LOST", where you watch not so much for the plot as the process of character development: how they struggle, how they interact with each other. This is very interesting, and as an actor, I have a huge experience. Now I plan to finally watch the cult drama "The Game of the Thrones," which the whole world speaks of: I looked over a lot of legendary serials, but for some reason did not come to the "Game of Thrones", I do not know why. I am attracted by heavy scenes: epic, rough, and so on. In the future, I would like to play in dramatic, adult movies.
AK: Please tell me, what is your favorite music, actors, directors, whose inspire you?
DK: They are two groups: those that I like them because I like them, and those that I do not like, but which I admire in terms of techniques: directing, acting, etc. Among the films I just love is a series about Harry Potter – I'm fond of him, he is not in any group. Another matter is with such films as "Pan's Labyrinth" directed by Del Torro, "Django Unchained" by Tarantino.
AK: You mentioned the movie "Harry Potter": we know that Daniel Radcliffe, who played the lead role, has received world recognition from the time of childhood. There are also facts that he had conflicts with his parents regarding a fee. Tell me, please, are you not afraid to ever get into a similar situation?
DK: Probably not. Although, oddly enough, I always compared myself to Redcliffe: character, appearance, etc. I look at her career and understand that Harry Potter was his starting point, in all subsequent films he has changed dramatically and has now become a completely different person – he should be respected for this.
AK: What are your next projects?
DK: So far, I plan to work in the theater, soon will be the premiere of the play "Extreme", where I have one of the main roles. As for work in the cinema, I also want to continue it. But time will show everything.
AK: What do you wish people whose start a creative path?
DK:  The main thing is not to be afraid and try in any case. Often, I hear: "I can go to casting, but I still have nothing to do." And then people really are not going anywhere. What is the meaning of doing nothing? Wait for a miracle when someone comes to you? So nobody will come, I know in my experience. Don't be afraid of break the frame and do something to come to your dreams. Therefore, I wish the courage to go your way.
BLOCK 3: CULTURAL LIBERALISM
AK: Should Ukraine become a country with developed cultural liberalism?
DK: It seems to me that every person, regardless of the country, seeks this: freedom, protection of his rights, etc. Each state in the world is worthy of it, but not everyone chooses this way. Ukraine is also worthy of these standards and, at least, directs to it, and, according to my personal observations, it quickly begins to go. Everything is changing: although I cannot say that everything has become so cool, something is done for this and now we can feel the difference with how it was before.
AK: Do you support abortion, euthanasia?
DK: Yes, I support: every person has the right to make a personal decision. As for abortions, there are different situations in life, and I do not think that it is a deadly sin to stop life, which is by no means true. As for euthanasia, I think in the near future there will be no need for it: science is now undergoing a stage of its fast development: they are already growing artificial organs, creating modern vaccines against fatal diseases. In general, such a thing as a fatal illness will soon cease to exist. In the past, the plague, and even earlier, a common cold, was considered a lethal disease, and now there are a lot of medications from all this. However, people are now entitled to euthanasia, because they still have these painful, incurable diseases.
AK: Do you support the legalization of prostitution, gambling business? Do you support drug legalization?
DK:  Whores were and always will be. In some Western countries, they are legalized, as society has already grown to understand that there is no place to hide from prostitution. This is best for everyone: whores remain healthy and pay taxes or fees to budgets. The state will not lose anything: the number of prostitutes will remain the same as it was, but the situation will be controlled. In Ukraine government continues to punish for prostitution. But I am waiting when they will understand that it is more useful not fight with prostitution but support it. These people are the same citizens of Ukraine as the others, and everyone has the right to earn money as he wants if this does not affect to somebody's health. Light drugs are also legalized in the West: control over them allows to fill the budget and follow abuses. The moral aspect has no meaning: if you want to smoke – smoke, if you want to use drugs – use, you want to have sex with a prostitute – please – all this within the limits of human choice. So many times the government would not fight with this, it will still be a lot of underground organizations that provide such services spontaneous and dangerous for the person. Restriction of the gambling business also makes no sense: look at Las Vegas, it brings a lot of profit. Despite the ban, people always are engaged in similar things: they don`t publicly talk about, it is illegal, but it remains a phenomenon. The state spends budget funds to combat these phenomena, but as for me it is illogical. It would be the same if the government ordered everyone to become a vegan.
AK: Do you support the idea of legalizing same-sex marriages? What is your attitude to this community?
DK: Although this prohibition does not apply to me, I understand that everyone has the right to love someone whom he or she wants to love. In many democratic countries, everything is legal, because they recognize people and their rights. If people love each other, regardless of sexual orientation, let them love each other and create a family. You cannot forbid love. Love is a strange thing at all. As I said, though I do not belong to this community, I understand them. If this has happened in my life, that I would love my own turtle and would like to live with her as one family, as if it would not sound crazy, but I would be supported in the West.
AK: Where, in your opinion, should freedom of the individual end? Does the social institution (state, society etc.) have the right to restrict individual freedom?
DK: I summarize this to my principle of life: everyone can do everything, as long as it does not detract another person or violate her or his rights. For example, you can do repairs in your apartment, but not at six in the morning, when you interfere others.
AK: What assessment can you give to the degree of discrimination in Ukraine? How can people who suffer from discrimination and human rights violations fight with this?
DK: There is much less discrimination in developed cities, region centers (Lviv,  Kharkiv, Kyiv). In Poltava had one friend. She was a freak. We often walked together. Once she arrived in Kyiv and said she felt uncomfortable there. I asked why and she explained: "Everybody here is freak. It's even hard to stand out (laughing). She said everything was loosely and cool there. In big cities, people are more educated, open, tolerant. They usually do not condemn people for their "peculiarity", but rather support them. In small towns it isn't the same. If you stand out, you will be beaten and scolded, you're nothing and should be like others. There is a tolerance in Ukraine, but, as for me, in general, it is typical for large cities. Tolerance has just begun to spread in Ukraine. In many small towns, nobody hear about tolerance, everybody lives according to the clearly defined stereotypes. If a person is doing   something abnormal according to the opinion of the majority he's different and should go away. If a person is gay, he should get out of a village, it is a shame. I find these stereotypes very strange. Exactly a year ago I was in peculiar situation when I went to study in Hadiach and settled in a hostel of the College of Culture and Arts. In this hostel, as in many others, is such "Soviet" thing as dedovshchina. We were gathered by the fourth course and they told us some obscure rules, for example, if they did not like something, everyone would have to go back to the hostel not about ten o'clock, but about the eighth, and so on. There was a lot of similar bullshits. Once they did not like my two friends, and I was made to return two hours earlier. At first, I agreed with these rules, but later I thought: Why do I have to listen to someone? I asked them about the rules. And they explained that such norms were always and we must obey to them. I answered that I came to study here, but didn't serve some kind of boys. They threatened to retaliate for disobedience to the whole course. For my ignoring rules, they began to force everyone to clean the entire hostel and driving all the rooms up to seven o'clock in the evening. Besides me, because of age and fear of the elders, nobody openly opposed the seniors. Then I could not stand it and appealed to the directorate to demand the immediate cessation of disorder in the hostel. As a result, the director intimidated the fourth course and everything became normal. However, after this senior students did not talk to me anymore. I want to say that discrimination as a phenomenon is everywhere, but everyone is afraid to tell about their problems to the general community.
AK:  Is it because of the discrimination and indifference of society to creativity that talented Ukrainians emigrate to more liberal countries (EU member states, USA, Canada, Australia, Japan, etc.)?
DK: It is connected not so much with discrimination as with the indifference of our people. If you do not try yourself, then nobody will pay attention to your creativity, except for rare cases, when you still manage to find good producers. And this applies not only to the creative professions: people massively migrate to the Poland, for example.
AK: Does culture have to be out of politics?
DK: Of course. I haven't ruled out cultural support by politics, and vice versa, but it is still some areas of society's existence. To ensure adequate development, both of them do not have to overlap.
BLOCK 4: THE FUTURE OF UKRAINE
AK: What do you see in Ukraine after 5 years? Do you believe in its prospects?
DK: Of course, I believe in the prospects of the state in which I live, and I believe that every year everything will go better, people will have more freedom, become more democratic and liberal. It is worth saving the good things that we have and moving on: it seems to me that it should go into the heads of people that for these changes it is necessary to work hard, otherwise everyone will continue to blame all authority and we will get stuck in place. The authorities cannot do everything because each person contributes to the development of society. When people start to really create, save their lives by doing their actions, produce and carry on their progress, and not work, because someone has said so, for a salary, there will be qualitative changes.
AK: Do you believe that a new generation of Ukrainians who fights the values of liberal democracy will be able to change Ukraine?
DK: I think that in our world every year the world is getting better. Tolerance is progressing, decreasing the level of xenophobia and homophones, young people begin to realize that it is more important to coexist in peace rather than to fight. The boundaries between black and white, boys, and girls are increasingly disappearing, and young people begin to realize that we are all, first and foremost, people.
AK: Which countries should become models for Ukraine in the formation of liberalism?
DK: I really like Australia, because it honors and uses its diversity qualitatively, the USA, something can be taken from Italy.
AK: How do you think it is possible to resolve the conflict in the East of Ukraine and return the Crimea?
DK: It is very simple: until our top does not stop "trembling money" until people finally understand what is Ukraine, nothing will change. Therefore, changing the system is very important.
AK: Should Ukraine be in the EU?
DK: There is a stick of two ends. For Ukraine, on the one hand, this will be beneficial, on the other hand, the EU will cause dependence, but we are struggling with dependence, first of all for our freedom. At this stage, it's the best that may be – to strive for the EU and its standards. But when we can reach the appropriate level, it will be expedient to give an exact answer to the question.
AK: Should we fight for our own freedom?
Of course, yes. And then without comments (laughing).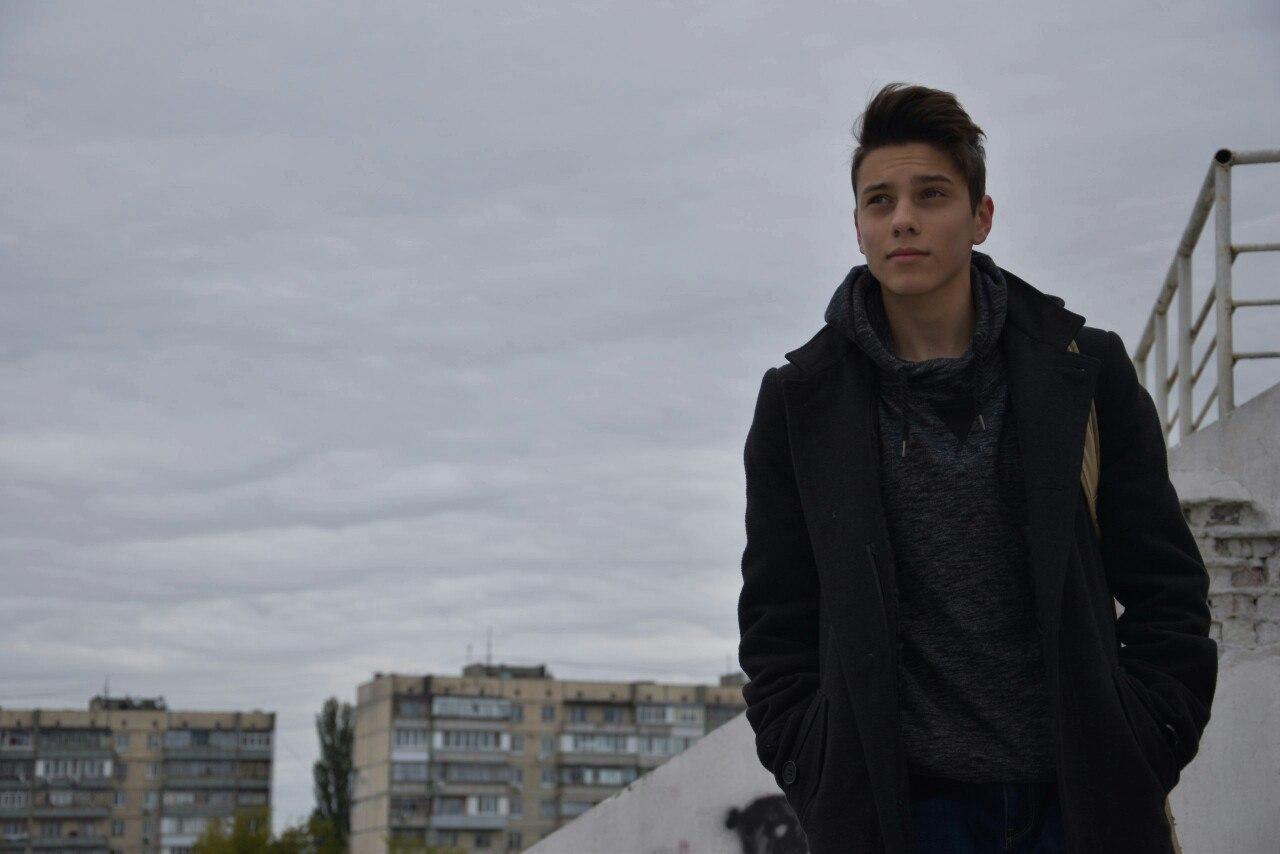 ---
This interview was taken within the project "Generation XXI" of "LIBERAL DEMOCRATIC LEAGUE OF UKRAINE". All rights are reserved. In case of the distribution, please mention the source – NGO "LDLU".
Translation by Volodymyr Reshytko, Domestic Affairs Department of LDLU